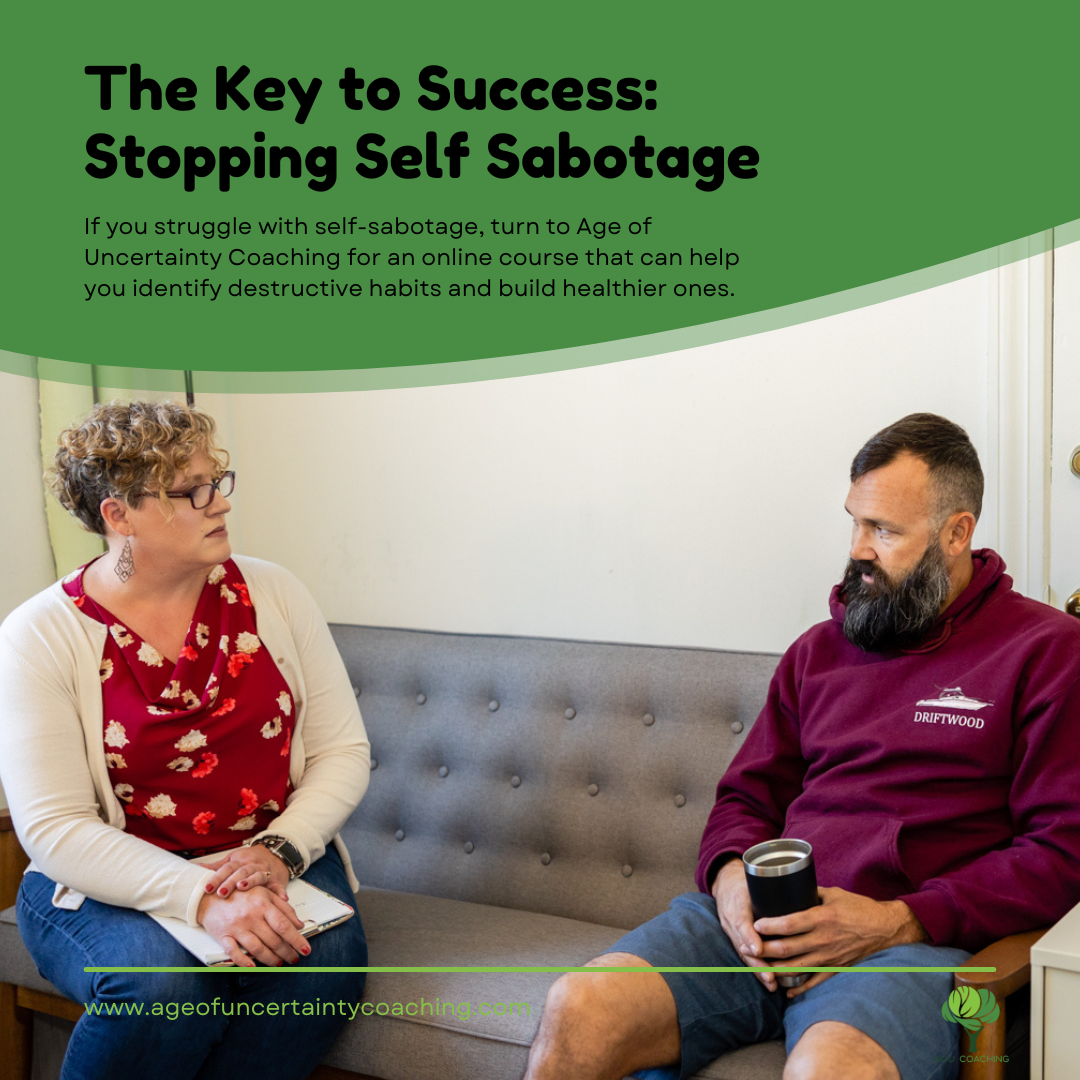 The Key to Success: Stopping Self Sabotage
If you struggle with self-sabotage, turn to Age of Uncertainty Coaching for an online course that can help you identify destructive habits and build healthier ones. We strive to provide a convenient option that you can watch anytime, anywhere as you work to improve your wellbeing.
Do you feel stuck, unproductive and ineffective?
Then you are probably self-sabotaging
Wherever you are, there's a place to start. With Age of Uncertainty Coaching, I offer online courses that can be taken all over the United States to help you become your best self. This means that help is always available anywhere you are. With my professional background in mental health, I offer coaching backed by evidence-based practices and serve as an advocate for your mental and emotional wellness. 

Self Help courses increase your personal success. 
We need to be challenged and uncomfortable to grow. 
Additional Courses to help you as you grow and make that transformation

Check your inbox to confirm your subscription