IS IT TIME TO MAKE A CHANGE IN YOUR LIFE?
Need some extra help getting there?
Whether you're looking for more energy, better focus, or improved self-confidence; we have the resources to get you where you want to be. With an expertise rooted in positive psychology and evidence-based strategies our mission is simple – unlock your full potential.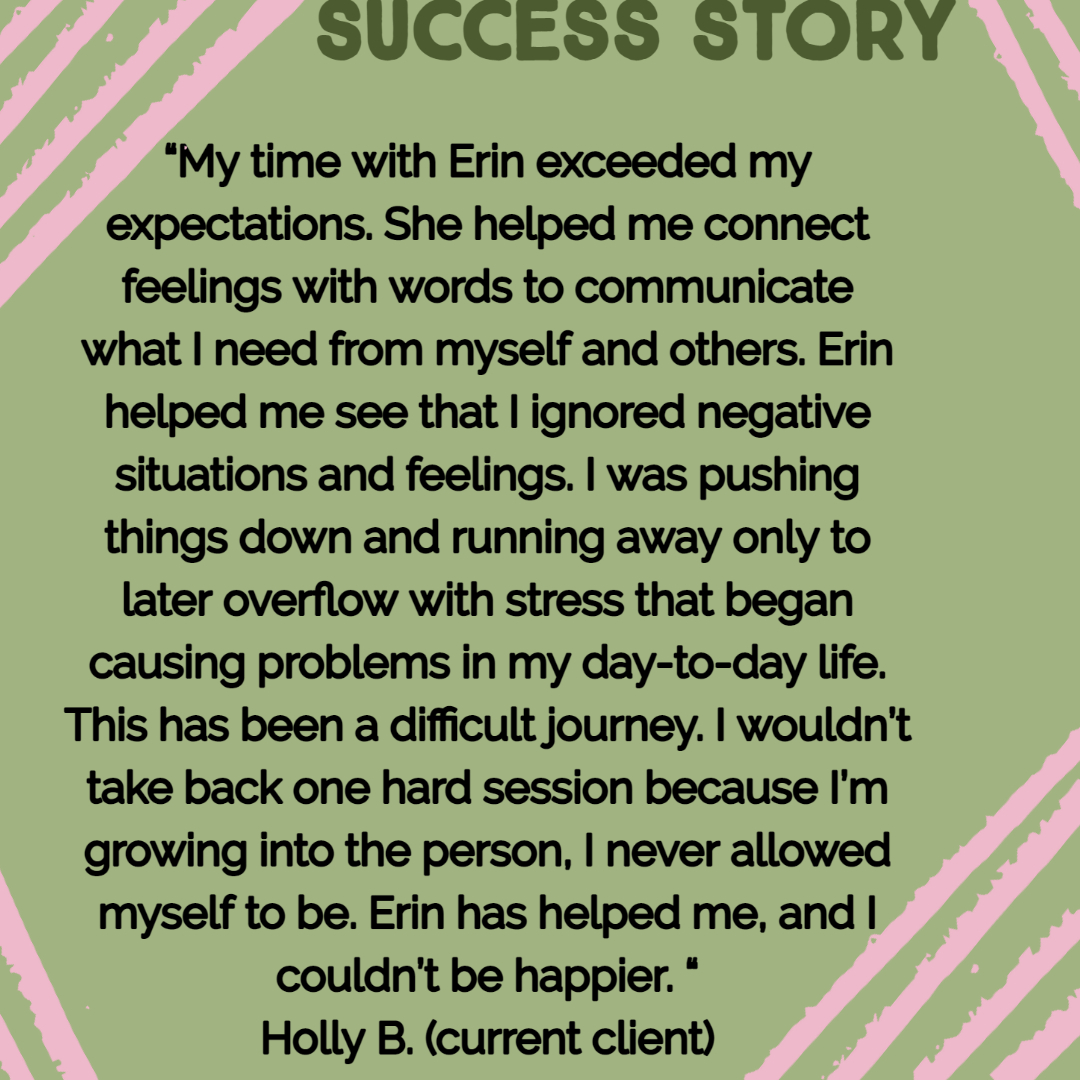 "My time with Erin exceeded my expectations. She helped me connect feelings with words to communicate what I need from myself and others. Before beginning with Erin I thought I was a "go with the flow" person. Contrary to my belief, Erin helped me see that I ignored negative situations and feelings. I was pushing things down and running away only to later overflow with stress that began causing problems in my day-to-day life. This has been a difficult journey. I recommend Erin Vandermore to anyone willing to put in the time. I wouldn't take back one hard session because I'm growing into the person, I never allowed myself to be. Erin has helped me, and I couldn't be happier. "
Holly B. (current client)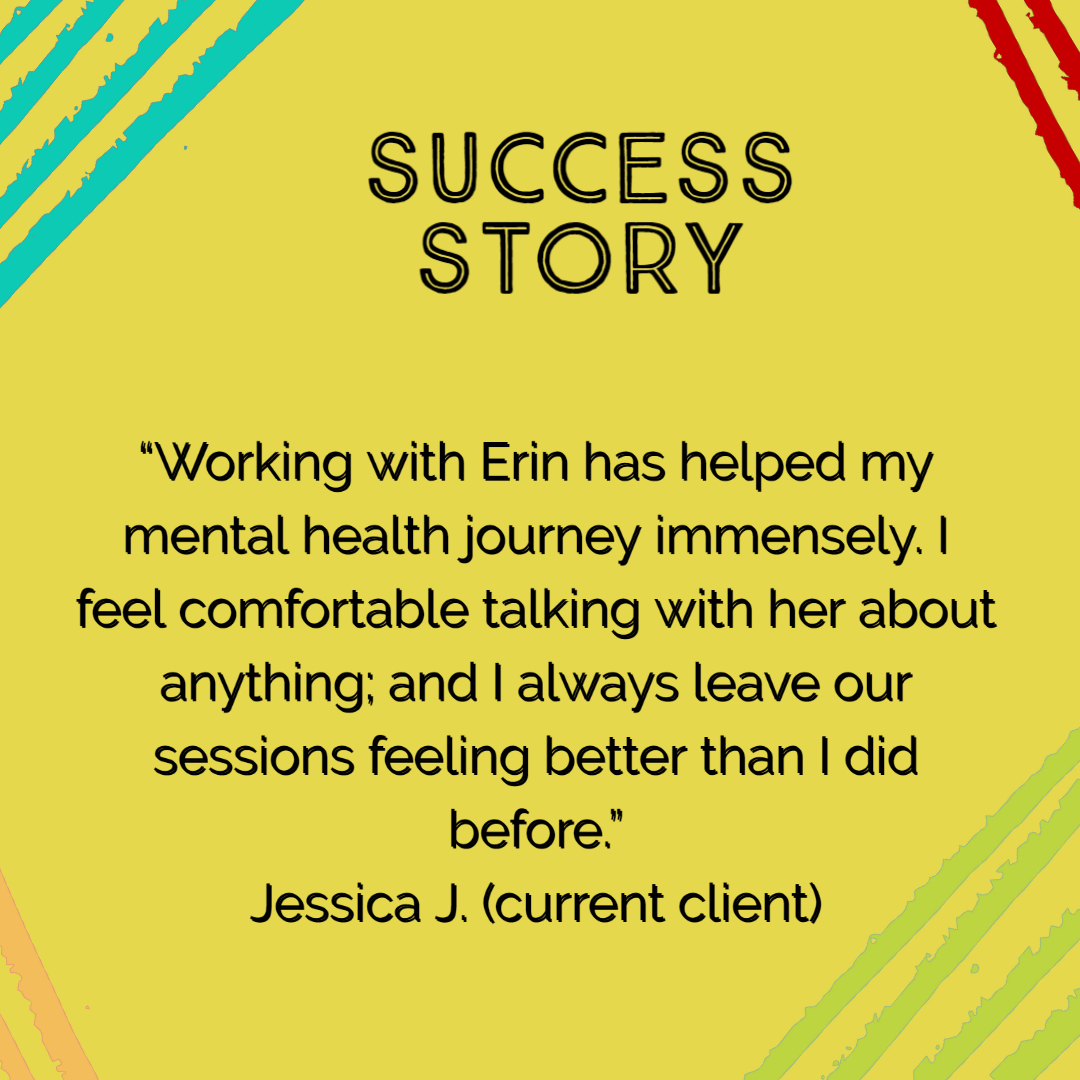 "Meeting Erin has been one of the most transformative relationships in my adult years. When we met I was totally broken, lost in depression, and oblivious to intense anxiety. Three years later (and now mother of two) I am able to celebrate my life. Erin guided me, encouraged me, pushed back towards negative thinking and changed my life in a huge way. Years of searching for the right therapist brought me to Erin and brought me to healing. I needed someone practical and real. I found much more! "


Susan L. (Former client)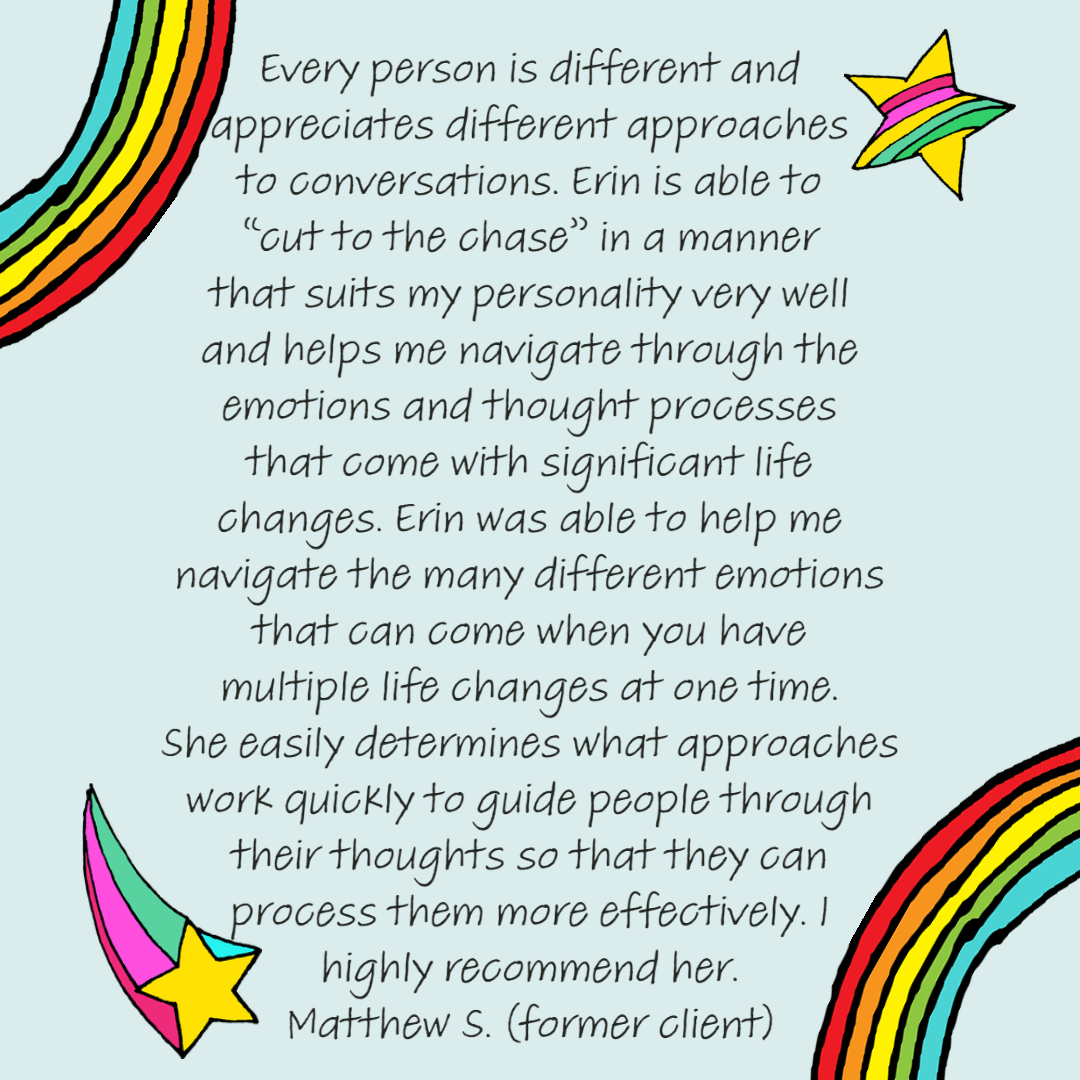 " Every person is different and appreciates different approaches to conversations. Erin is able to "cut to the chase" in a manner that suits my personality very well and helps me navigate through the emotions and thought processes that come with significant life changes. Erin was able to help me navigate the many different emotions that can come when you have multiple life changes at one time. She easily determines what approaches work quickly to guide people through their thoughts so that they can process them more effectively. I highly recommend her."
Matthew S. (Former client)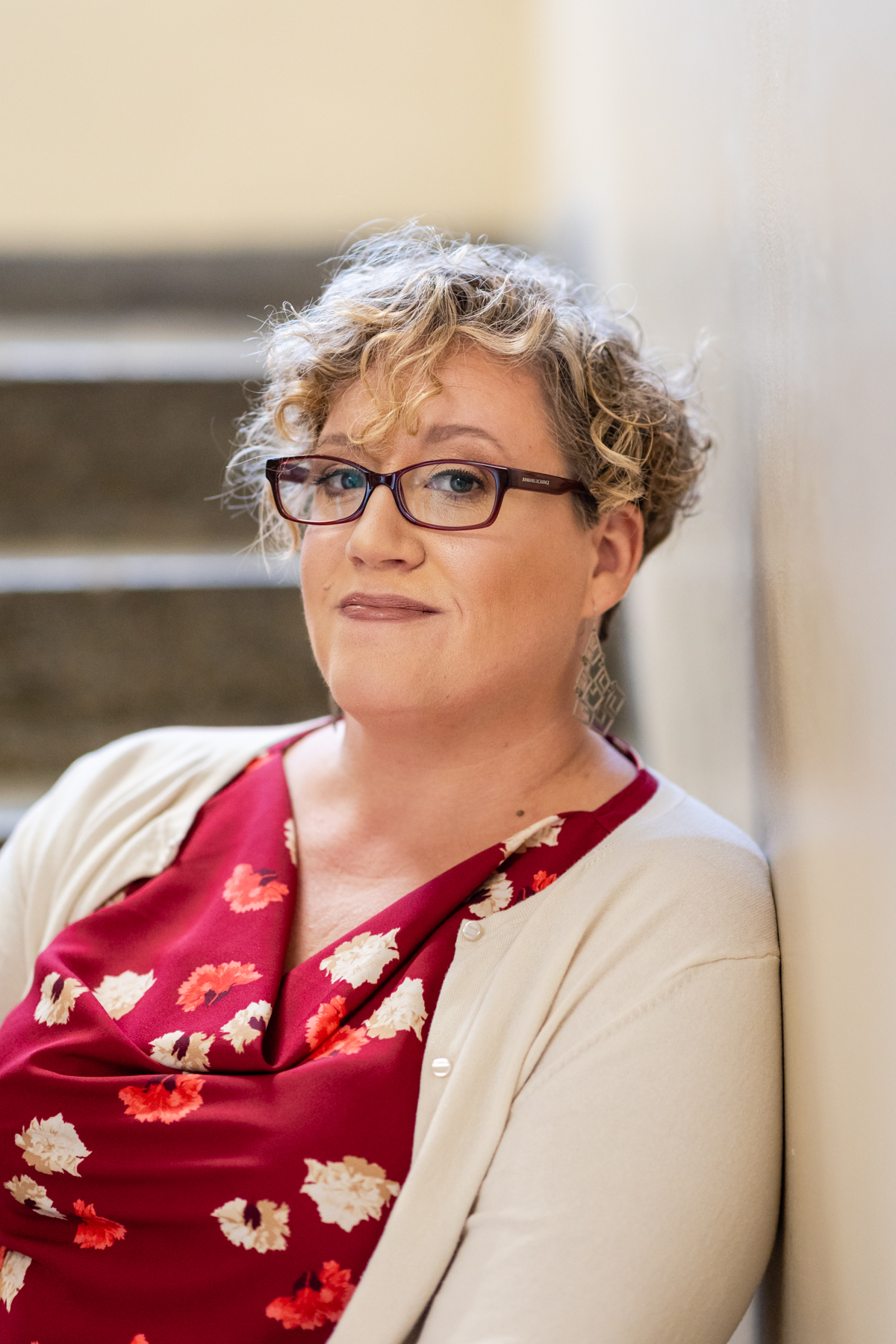 Hi, I'm Erin


I'm Erin, a mom, a Wellness Coach, a mental health therapist, and a former Chicagoan who transplanted to Asheville, N.C. I like to swear, and I call it as I see it.
And after working with thousands of clients and finding the way back to feeling happy, fulfilled and more than anything, happy in my own body…
I decided to make my program available online!


Introducing my 6 Unique Pillars for Positive Change
1.    Emotional Awareness: Gain awareness of your behaviors, emotions, reactions so that you can gain control.
2.    Mindful Analysis: Learn to tap into mindfulness to help you manage of your newfound awareness and analyze your behavior for positive change.
3.    Adaptive Internal Resources: Gain access to the tools and strategies to start adapting your internal self in such a way that it brings out a positive impact on the outside.
4.    Exploration of Roots: Learn to explore your internal self and the root cause of behavior and patterns of behavior.
5.    Memories: Learn how your memories affect your actions and reactions to the outside world and your behavior in general so that you can have full control of what you do and why.
6.    Change the Narrative: It is time to implement everything you're learning and see the results of your awareness and strategies to change your narrative and fully fall in love with yourself and the life you're intentionally building!

My unique approach is based on my many years working in mental health and my expertise working with evidenced based practices.